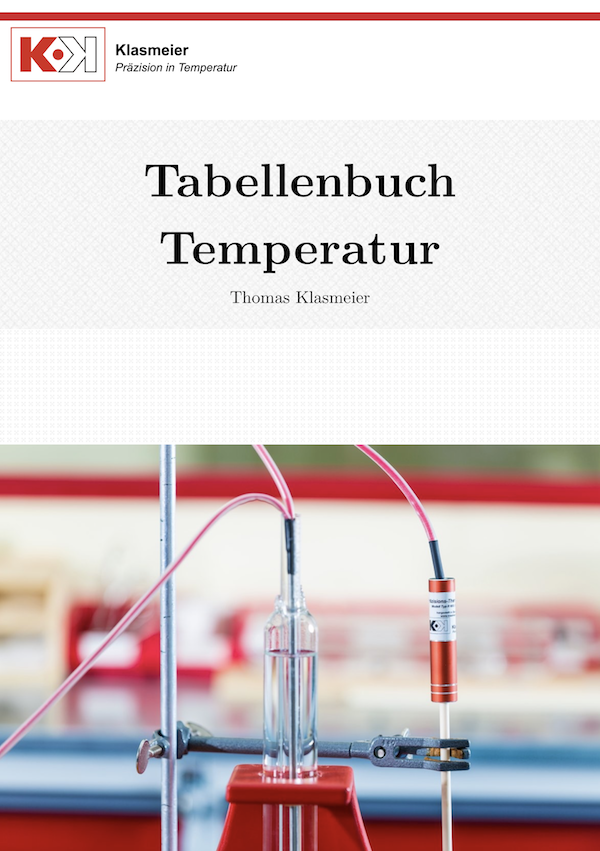 Your reference book for metrological professionals
The handbook "Temperature" is a reference book for all those who work in metrological professions or are in training and studies.
As a metrologist and engineer, I have created this handbook with a focus on temperature to provide you with accurate and up-to-date information on temperature measurements and temperature calibrations.
The "Temperature" handbook originally developed from a collection of formulas that I began to create during my studies and which has grown continuously. Initially, I used the table book in my daily laboratory work and it was used as support and help for the participants in my seminars. Due to the numerous requests, I finally decided to publish my collection of formulas as a book.
It supports you in your daily work in temperature measurement technology and provides you with numerous tables, equations and graphics for reference.
A brief insight into the "Temperature" handbook
The table book contains five chapters. Unfortunately, they are only available in German. Here are some screenshots: